HERE ARE SOME PHOTOS FOR YOU BECAUSE IT IS CHRISTMAS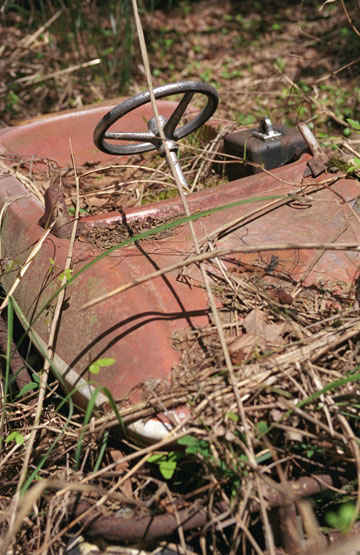 HAIKYO is, from what I gather, not only another name for the 'Tokyo Actor's Consumer's Cooperative Society' (SWORN ENEMIES OF FACEPLANT FROM THIS DAY FORWARD), but a popular genre of photography which focuses on abandoned areas and buildings. WOAH.
This is a good set of a deserted island near Nagasaki:
This guy is an enthusiast, though occasionally his friends POSE in an ABANDONED AREA like IDIOTS:
http://www.michaeljohngrist.com/ruins-gallery/
Examples from Russia:
http://ctulhuftagn.livejournal.com/
Think of Chernobyl. Someone needs to go to Iraq & Afghanistan and take photos like these and start a LiveJournal group about it. Or why not buy stock footage of a ruined building still standing in war-torn baghdad? Here - http://www.thoughtequity.com/video/clip/232010_0096.do - for merely £169.
This is a photo that I took in Okinawa (see, EVERYONE CAN DO IT?):
& HERE, SAN ZHI, an abandoned futuristic city/housing development in Taiwan, which is the best example. Apparently you can see it on google earth w/ these co-ordinates - 25° 15' 39.14" N 121° 28' 39.28" E - but since google earth fucks my computer's shit up, there's no way I can check that. SOMEONE ELSE DO IT FOR ME. Anyway, type SAN ZHI into google images :
One day everything will look like this.